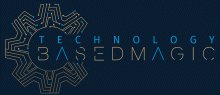 Our philosophy is not to sell you a gimmick, but a communication solution that attracts the attention of your customers/visitors and is tailored to your needs.
​
We can create everything from content like film, animation and virtual reality to communication devices including holograms, interactive objects, interactive and immersive tables and animatronics.
Have a look below and see all the things we do...
...or download our catalog
If you are looking for anything, from storyboard to a final film, or just some effects and animation
​
if you need something new, different and maybe even interactive. we have many ways to create the illusion of holograms...
Everything from tablet to interactive touchscreen tables, we can design and build your console to your needs...
3D Printed
Models
We not only print 3D models and prototypes, we bring them to life through motors, LED lights and even projection mapping.
This is truly Technology-based magic! We create permanent and transportable immersive and interactive consols that go beyond anything you might have seen before
We create a mechanical ambassador or moving mascot of your brand or company to interact and explain any message