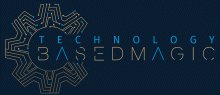 Imagine a wonderful discussion with a personality, a designer, a model, or even a "legendary icon" of your brand, telling your client about your products , your brand philosophy, your sustainability goals, etc.

There are many ways to create a simple "illusion" of holograms, but with our holohost, we try to surpass that and create a true customer EXPERIENCE, that is not only fun and surprising, but also informative and engaging. Our HOLOHOSTS allow users to feel attended to and cared for.
​
Hand Crafted Artistry
Like the BASE MODEL, this HOLOHOST is easy to set up, takes little space, and is customizable. But there is one big difference, it is HANDCRAFTED and made in-house. Having a woodcrafter dedicated to these consoles allows us to fine-tune and customize these HOLOHOSTS to something truly UNIQUE.

Its outer shell is made of bend wood that gains its flexibility through a fine grid of meticulously designed shapes.
Created in your image
Blending in and standing out, are strangely the 2 things our HOLOHOSTS are best at! The hologram attracts people but you might want to blend the base into your shop, brand, or environment… And now you can.
​
We offer a large range of customizable options like color schemes to match your brand, different stickering to fit with a certain look or environment, or even adding extra features like "rubber bumpers" to protect the HOLOHOST from less "careful" customers with shopping carts or luggage.
Show me the light
We use the highest quality LED Full RGB Pixel rings. It contains up to 32 LED Pixel lights and each light has an RGB range 16777216 colours.

Now those are the numbers but they are not just for show. We use these lights to verify the different modes the HOLOHOSTis in, its progress while in use and in case of need what maintenance or adjustments are needed.
​
Oh, and yes, it's VERY PRETTY !

A HOLOHOST represents YOU, and is built to give your customers that feel of human contact.
This is why we have chosen to give an as clear and detailed image as possible. All content is created in FULL 4K UHD to keep your content as sharp and vibrant as possible.
Always in focus
The base model of the HOLOHOST comes with specially treated glass that creates a perfect illusion for the HOLOHOST, but in some cases like very light areas, it could be recommended to add a specially designed darker film to the holohost to optimize the brightness and to make the HOST stand out better.
​
We also have the option of our MAGICAL GLASS (this is standard on our luxurious models) , which allows the HOLOHOST to become transparent when not activated. This option adds an extra dimension to the illusion of the hologram and leaves a clear view of the surrounding area when it's "waiting" for the next customer.
A window of opportunity
The MAGIC GLASS is exactly what it claims to be, MAGICAL. The glass switches between full transparency to an opaque projected surface, making it seem like your HOLOHOST appears out of thin air.
​
The advantage of this glass is not only how it enhances the holographic experience, but also when not in use, leaves a clear view through the entire area or articles behind it. Making it by far, the easiest display to integrate into ANY environment.
Now you see me, now you don't
Aware of it's surroundings
All our HOLOHOST are standard equipped with a proximity sensor. This sensor brings the HOLOHOST to life as soon as someone comes within the predetermined distance of the display. It also can activate the magical glass, transforming it from a transparent to an opaque surface. (optional on the basic model and standard with the luxury model)
​
But if more interactivity is required, we also have options for touchscreen commands, RFID scanned inputs and secondary USB devices that can be customized to your needs.
Content is everything
A HOLOHOST is only as good as its content, and keeping up and changing content should be easy, reliable, and safe. Standard, your content is stored on encrypted microSD cards that only your HOLOHOST readers can read.
​
To change the content you can simply swap out SD cards, restart the holohost and you're up and running. The reader itself is locked behind a little panel that requires a dedicated key for maximum safety.
​
Although not standard we also offer an option for content streamed from a local server or even through a remote server if connected to the internet.

​
HOLOHOST are compact all-in-one units that can easily move from one area to the next through its 4-5 wheels at its base. This will allow you to easily adapt and transform your stores, showrooms, and venues and you will never be stuck with bulky fixed screens or projectors. They can answer pre-recorded questions, and provide a modern, fun, and interactive experience for visitors and guests.
So here are some examples
"The In-Store Experience"
The physical store needs to shift towards more unique in-store experiences and our HOLOHOST is built just for that. It is the perfect blend of digital and human connection and is a game-changer in the in-store experience for luxury retail.
​
Our HOLOHOST will help create that personal consumer experience such as conveying the brand heritage/story into a mix of tradition and technology. The HOLOHOST maximizes personalization and meets the needs of customers who are converting their online browsing to a visceral experience.
"The Ultimate Fan Experience"
Walking among your heroes is normally only possible in dreams! But with the HOLOHOST your fans might get the same thrills. See your favorite player or superstar up close, interact with them, and see them move or ask them questions.
​
The HOLOHOST is ideal for fan museums in stadiums, or in VIP boxes. Imagine being greeted in your private "BOX" by a star player or during concerts by your favorite popstar!
​
And if that is not enough, take your imagination one step further… We can also recreate Legendary players from the past, see statistics, and soooo much more! It is ALL POSSIBLE with our HOLOHOST !
"Inform, Educate, and Grab Attention"
To inform people, we must first grab their attention. This is as true in public areas as it is in museums. Luckily the HOLOHOST does both. It can explain anything in a fun and attractive way.
​
The HOLOHOST is only limited by your imagination and can represent anyone, a flight attendant telling you about the flight safety regulations, a chef explaining his/her latest dishes, or a historical figure taking you on a journey through time.
We can film, create or even re-create anyone.
So WHO will inform your future visitors?

The Holohost is only as good as its content
So let us help you create the best content out there !!!
Even the best-looking holographic display catches dust if it does not have the right content. At Technology Based Magic we designed the HOLOHOST with its content in mind and we design our content with our clients in mind.

Content should be informative, attractive, engaging, surprising, and up-to-date. For this reason, we created a few different packages and subscriptions that let you customize your HOLOHOST and its content.
​
​
"We don't just create amazing looking consoles,
but also push the limits of its content."
Film & Video
Quality:
With our dedicated film crew and hi-end equipment, we can quickly film any model, artist, or messenger anywhere. And after the shoot we can enhance, edit, color grade, correct, and post-produce all our images to bring the best out of your HOLOHOST !

Quantity:
Yes, quality is above quantity but that does not mean we can not scale to your needs. If you need a simple message once or twice a year, or new content every week we can deliver.
Imagination:
Our HOLOHOST doesn't have to be humans. We can, for example, bring sketches and drawings to life and slowly show the process from inspiration to the final product.

OR we can replace models with other elements like water, fire, flowers, or anything you think will capture your audience. We have a proud history in visual effects for FILM and Television and are always up to the challenge.
Long lost wisdom and inspiration can be brought to life with our recreations of famous ICONS. (example Paul Ricard) Imagine having the founder and original designers immerse you in their passions while you are in the shop!

All this and much more is what we would like to show you and your clients with our holohost
And it doesn't stop there...